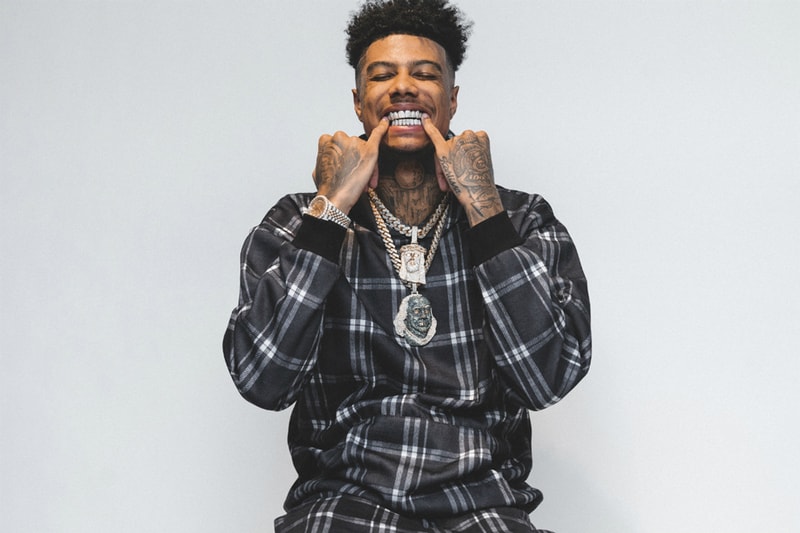 Blueface has tapped Rich the Kid for his latest single, "Daddy," just in time for this weekend's Father's Day celebrations. The "Thotiana" rapper lists just about every big-name luxury designer in the game as he talks about blowing bags on his "baby" like it's nothing.
"She call me daddy, I don't even know her mama. She gon' do it for some Dolce Gabbana, Louis, Gucci, Fendi, Prada — with no strings attached, like Balenciaga," Blueface says in the track. Rich the Kid joins in on the next verse, continuing to rattle off similar high-fashion names over the bass-heavy beat.
Blueface shared a short peek at the music video for the song on Instagram earlier this week, petitioning for at least 25,000 comments on the post before he officially releases the visuals. Though he's already reached his goal, with the comment count at more than 29,000 responses, the duo have yet to drop off the video.
In the meantime, catch up on Rich the Kid and Chaz French's "Handful" video.
Click here to view full gallery at HYPEBEAST

HYPEBEAST
BEST DEAL UPDATE: